"Lovely Lilly," Pastels by Lorraine Pacy

Please contact us with your specific requests and we will prepare a free estimate of a rock or mixed media canvas.


"From the Bayou," acrylic on glass, by Lorraine Pacy

Created by Lorraine Pacy

Left: Charcole of 'First Breeze,' the Pacy's race horse

Below: Water Color

Angeline Pacy, 1990's

Self-portraits

Left: Pencil

Right: Acrylic on stone 

"Sunrise on the Lake in Concord," 

(Acrylic on Canvas)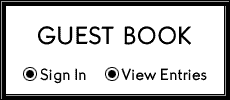 Sign the 

Expressive Art Institute's  

Angeline Pacy

Featured Rocks, Acrylic

The thumbnail photos (Above) are pictures of Angeline Pacy's rock art (acrylic paint on rock). Select a photo to enlarge.

Cape Cod Light House by Lorraine Pacy

​Angeline's 1st Pointillism peices, (left) portrait of mother (Laurie Ann) and to the right, forrest landscape in ink.

Night

Acrylic on Canvas, Lorraine Pacy

Pointillism  Pieces by Angeline, 2012-2013

Lorraine Pacy, Water Color

Above: "en Afrique,"

Below: On the Banks of the Seine, New Interpretation

Acrylic on Canvas by Angeline Pacy

Above: Acrylic on Canvas, 2013

To the Right: Oil Pastel, 2013

Angeline Pacy, Mixed Media

Above: Lorraine's (bottom right) and Angeline's (top right) remake of Monet's  impressionistic classic.

The pieces above are from their first pastels workshop, a new medium for them both.

Below: Angeline's early attempt at water colors.  

Lorraine Pacy, Mixed Media

Photo Gallery of Original Art Work 

Lorraine & Angeline Pacy